April 2023 – FutureDocs Latin America: ConsultorioMOVIL's propietary technology now available for licensing deals.
FutureDocs Latin America consolidated ConsultorioMOVIL's position as one of the leading and most robust "EHR,  Telemedicine & Patient Engagement" platforms in the Latam region, successfully deploying projects in Argentina, México and Chile.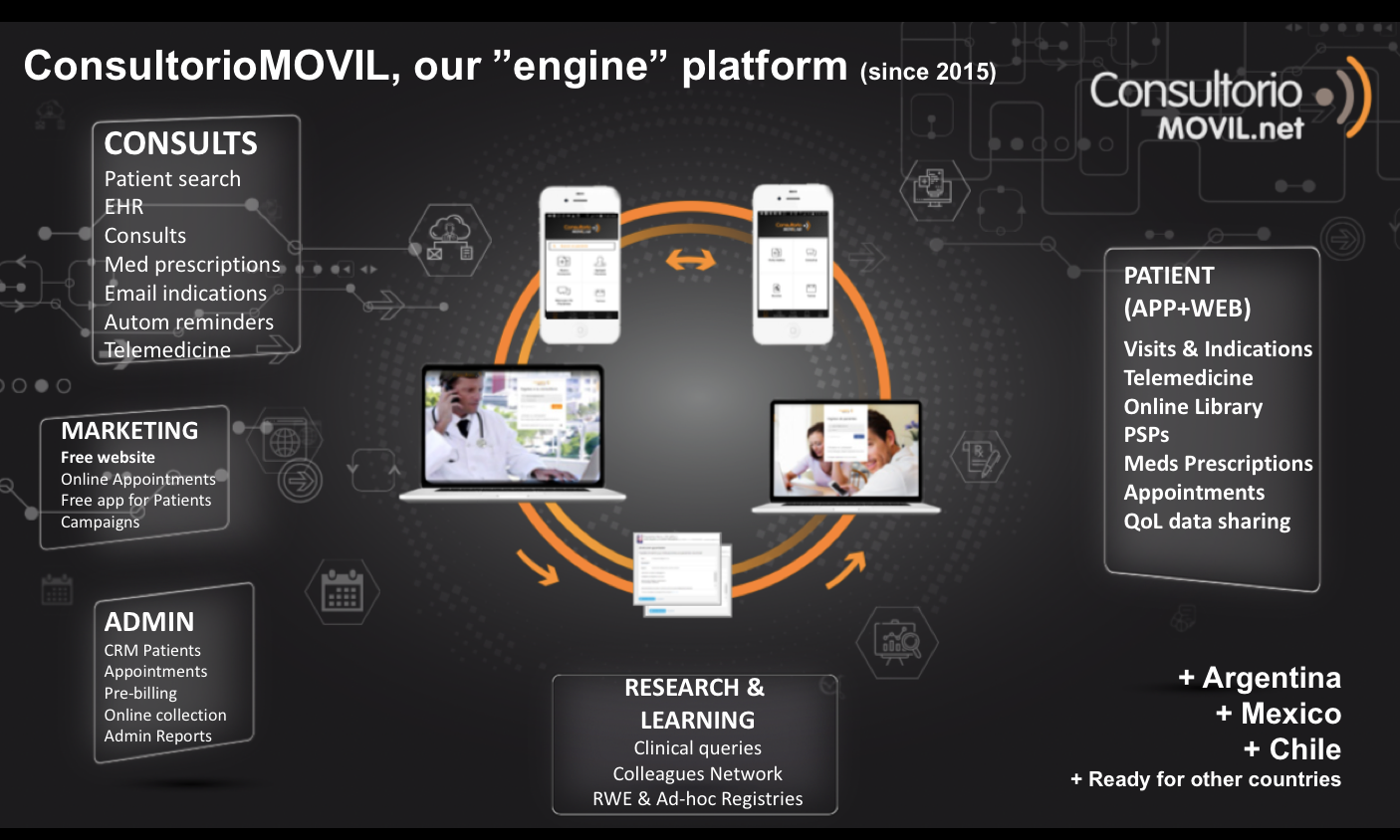 "After almost 10 years of development and learning from our users and partners,  we decided to capitalize our assets and start looking into new partnership opportunities to license our platform in different Latam markets", said Santiago Troncar, CEO of FutureDocs Latin America.
The company plans to license its technology to leading PAYERS, TECHNOLOGY VENDORS, PHARMA & LIFE SCIENCE COMPANIES that aim to develop their own digital platforms to:
> Provide EHR & Telemedicine B2B solutions for Doctors and Patients — in both public and private Ambulatory Practices & Medical Centers
> Build B2C Telemedicine platforms & solutions to offer Digital Care services for Patients
Successful co-creation projects with Partners 
In recent years the company developed technology projects and initiatives with some leading Life Science Companies and Payers:
>> The "Espacio Migraña", a digital platform with Novartis Chile & Argentina, aimed to offer a full digitalization solution & mobie app to engage neurologists and migraine patients.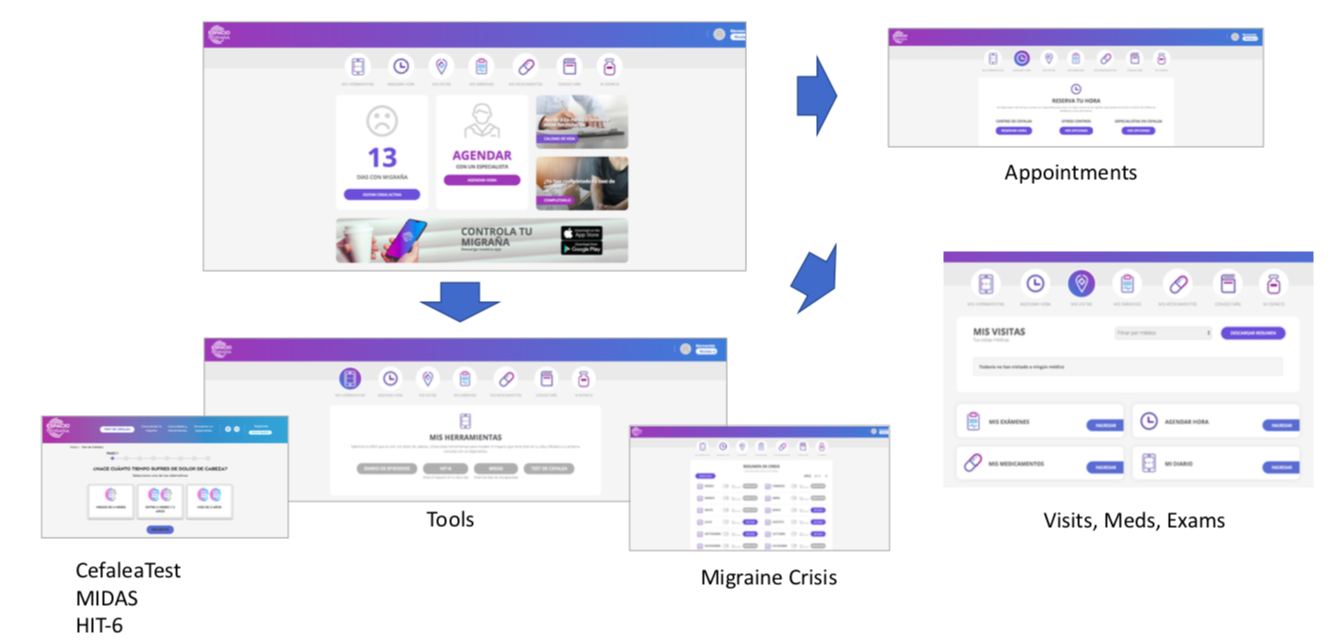 See video here: https://dve.gogle.com/file/d/17s7ldIoST_iswNv7XGIT2SkjuzaLj5N1/view?usp=share_link
>> Tele-education campaigns for skin cancer prevention with Lóreal's & La Roche-Posay's products – integrated with LRP online prescription app.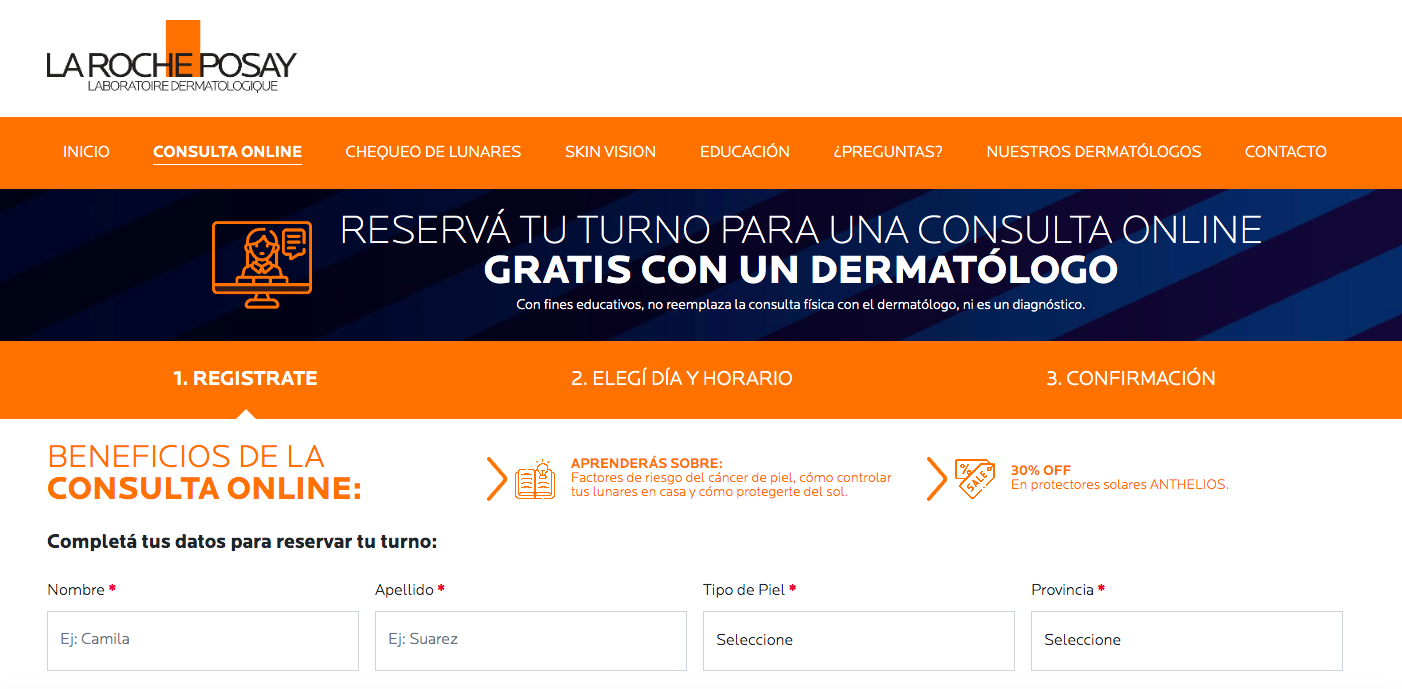 See video here: https://drive.google.com/file/d/1jn2Z7UygCNXpKMNXephsGgHxymHKD6zQ/view
>> ConsultorioMOVIL integration with MegaSalud/RedSalud's from Chile; integrating EHR, CRM, Online Appointments & Telemedicine platforms, co-creating an online ecosystem & engagement for it's Cefalea Center's Neurologists and migraine patients.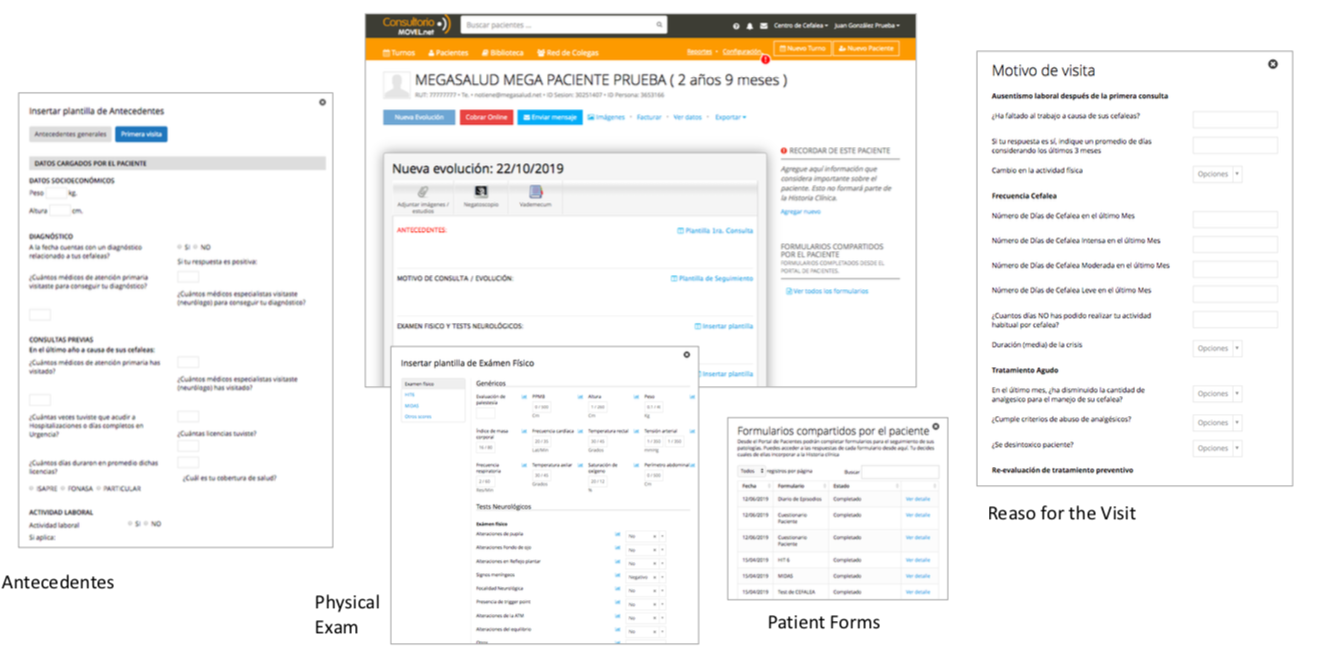 >> ConsultorioMOVIL integration with MedForum.com.mx, Novartis Mexico's educational portal for Physicians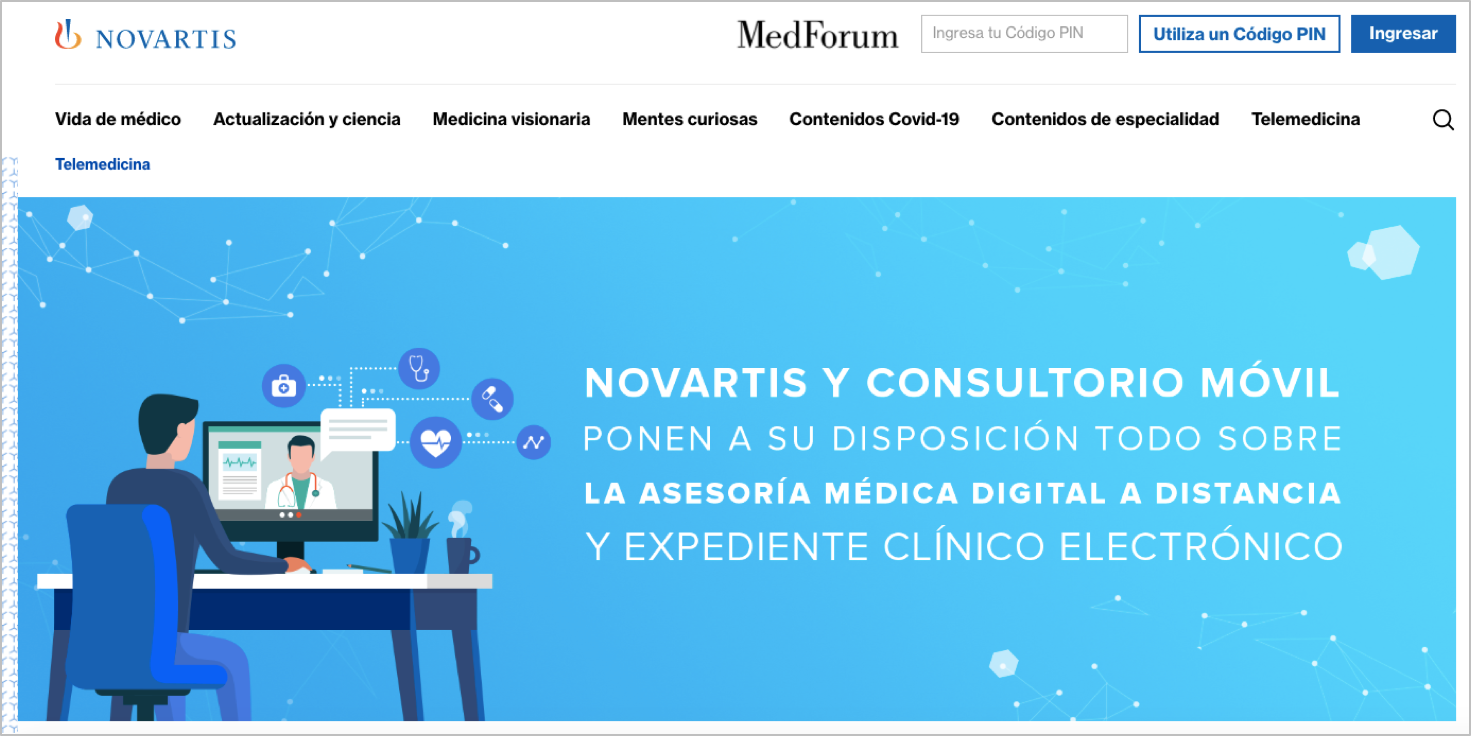 About ConsultorioMOVIL.net
The ConsultorioMOVIL & TelemedPRO platforms are web-and-mobile-apps  designed to promote a more interactive doctor & patient engagement process, while helping professionals accelerate the digitalization of their daily medical workflow.
The ConsultorioMOVIL & TelemedPro suite include the following main features: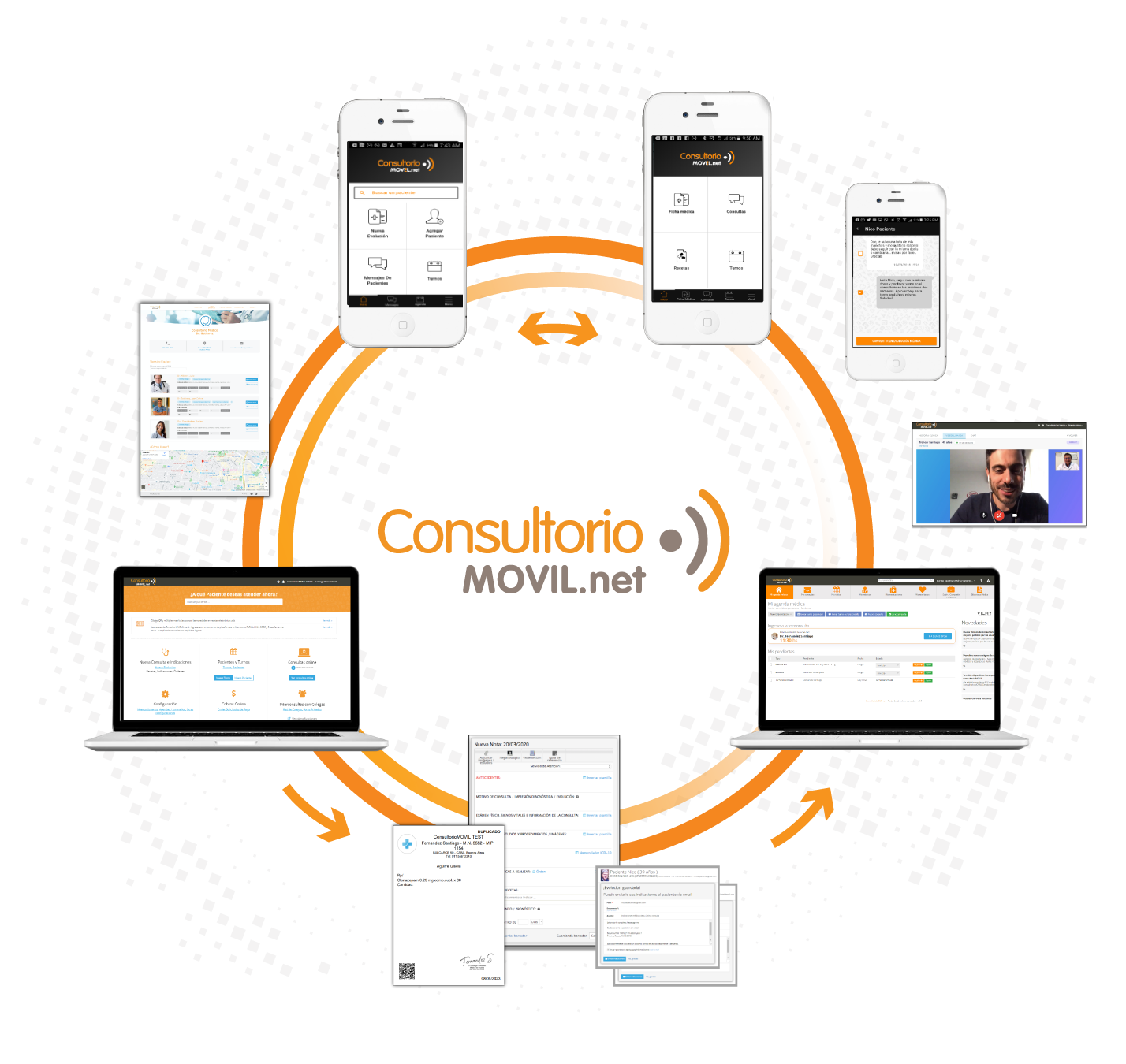 A full Patient CRM & Appointment system for the Physician's office and the Patients
A free landing website for the Physician and/or the Medical Center
A full Electronic Health Record (EHR) system, customized for +20 medical specialties, fully compliant with the local regulations of México, Chile and Argentina
A Telemedicine platform, for both video and text online consultations
Electronic Prescription and Medical Orders generation
A Patient Portal & Mobile App
An Ad server for publishing news and banners thru both the physician & patient platforms
An online Library to publish and promote digital materials for health Professionals.