November 2022 – Lóreal & La Roche-Posay and its brands Vichy and Dercos choose ConsultorioMOVIL.net platform, for the third consecutive year, to run their Tele-education campaigns for Skin Cancer prevention (global initiative SCOTT), Menopause and Dandruff in Argentina.
Besides, on January 2023, ConsultorioMOVIL and La Roche-Posay will extend their joint educational skin cancer prevention telemedicine campaign — adding the SKIN VISION mobile app to the patient digital experience.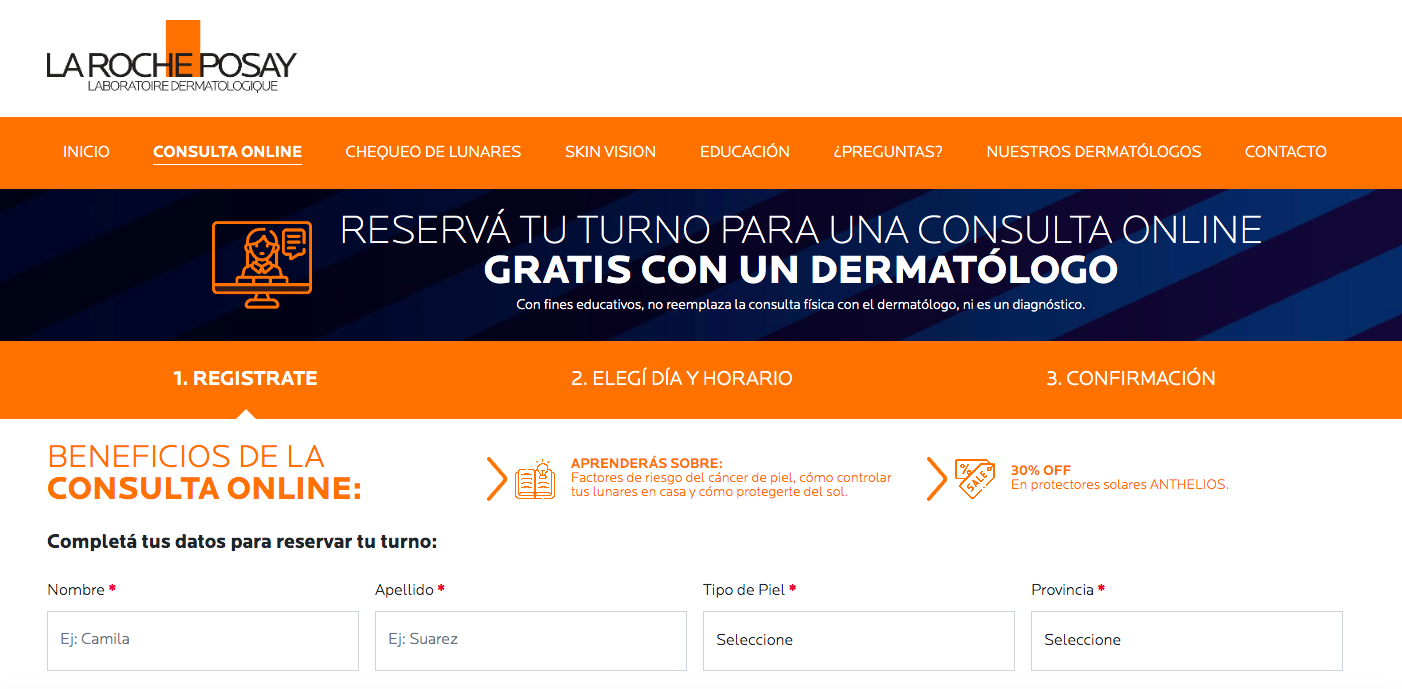 Lóreal added the SKIN VISION to its portfolio of digital services for consumers, promoting a full cancer prevention onlin experience for Patients at no cost. Patients can now download the app, scan their moles and appoint a free online prevention consultation witha Dermatology thru the ConsultorioMOVIL telemedicine platform.